Events - Ohio
Induction Training Seminar & Open House
Valley City, Ohio
You are invited to our complimentary Induction Training Seminar and Open House led by Bob Puls, President of Zion Industries. Guests can sign up for morning or afternoon informational sessions, which include: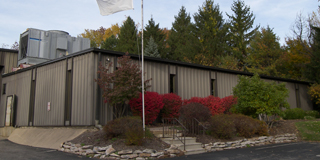 Training and lunch
Tours of the facility
An up-close look at the induction heat treating process
Information on the ins and outs of how induction heat treating works
Additional details concerning the most common induction heat treating issues
The team at Zion is committed to building strong, transparent relationships with all of our customers and we understand the importance of offering these types of opportunities so people can lean more about our company and our services. Please see more details below and contact Zion today with any additional questions. We look forward to seeing you on June 20th at our Valley City facility!
When:
Thursday, June 20th
Morning Session including Breakfast 9:00 - 11:00
Lunch and Plant Tour 11:00 - 1:00
Afternoon Session 1:00 - 2:30
Where:
6229 Grafton Rd
Valley City, OH 44280
3 Ways to Register:
Email sales@zscan.com
Call Brad Jones at (330) 421-0418