Certified Induction Heat Treating Services in Michigan
Zion Industries is a metal heat treatment company with over 100 employees serving our customers in Michigan and surrounding states. Whether you need induction heating, hardening, annealing, or tempering services we have the technology and experience to serve you. Known for our unmatched customer service and high-quality work, Zion Industries has been offering heat treating services for over three decades. Our plant adheres to the highest quality standards as dictated by the IATF 16949:2016 certification. See our IATF 16949:2016 Certificate.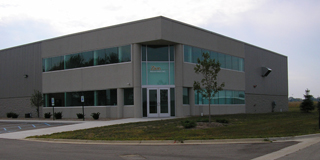 Zion Industries, Inc.
1180 Comet Lane.
Grand Ledge, MI 48837
Phone: (517) 622-3409
Fax: (517) 622-3953
Contact Us Online
We're happy to serve the state of Michigan, a state where freshwater sand dunes, access to the Great Lakes and economic growth are an attraction for many. Our customers count on us to meet any and all of their heat treating needs, no matter how specific, with our state-of-the-art equipment and expertise. We also have facilities in North Carolina and Ohio. Learn more about our certified heat treating services in Michigan, request a quote today.