Certified Induction Heating Ohio
Our heat-treating company has over 100 employees serving our customers, including our induction heating Ohio plant. Since 1977, Zion has been trusted to meet any and all induction heat treating needs, while providing unmatched customer service. Whether you need brazing, annealing, induction hardening or more, our experts are ready to get the job done. We adhere to the highest quality standards as dictated by the IATF 16949:2016 certification. See our IATF 16949:2016 Certificate.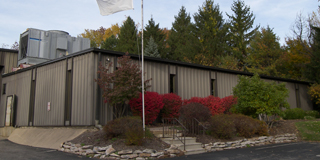 Zion Industries, Inc.
6229 Grafton Rd.
Valley City, OH 44280
Phone: (330) 483-4650
Fax: (330) 483-3942
Contact Us Online
Ohio, known to many as the Buckeye State, is great for economic growth, manufacturing and transportation. Zion Industries is happy to meet the heat treating needs of Ohio's residents. Our well-known heat treating company provides personalized service and offers personalized consulting for all of our customers. In addition to Ohio, we also have locations in North Carolina and Michigan. To learn more about our heat treating services, request a quote today.