Zion Industries is a certified induction heat treating company serving the southeastern U.S. with our North Carolina plant. We specialize in high volume heat treating services, including induction heating, hardening, brazing, annealing, and tempering. Our heat treating company plant in North Carolina adheres to the highest quality standards as dictated by the IATF 16949:2016 certification. See our IATF 16949:2016 Certificate.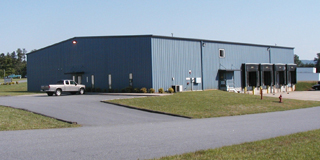 Zion Industries, Inc.
9480 Neuville Ave.
Hildebran, NC 28637
Phone: (828) 397-2701
Fax: (828) 397-2742
Contact Us Online
Heat Treating Specialists and Equipment
Zion Industries is proud to provide expert heat treating services in North Carolina, as well as Michigan and Ohio. With more than 40 years of expertise and experience, you can trust us with all of your heat treating needs. Whether you need to harden internal surfaces or intricate parts, we have the knowledge and equipment to get the job done right.
Request a quote to learn more about our heat treating services today.